Karbonkountymoos
I want to thank blogging friend and twin --karbonkountymoos for the addition of our humble little PDCA blog to the Big Sky blogosphere.

Karen describes herself as "the official Parts Runner, Short Order Gourmet Chef, Seamstress, Gardener, Laundress, Collector of too many things to mention, Tractor Operator, and in my "spare" time I research local history."

I sometimes decribe her as the "postcard lady"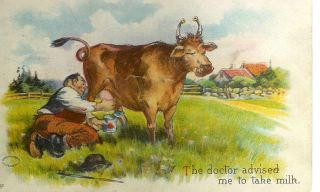 ...and we share something in common:
---We have cows.

So if you've ever wondered what it would be like on a big cattle ranch and sugar beet farm in Montana, give a howdy to karbonkountymoos.